NEW Santa Cruz Rob Roskopp Reissue Vintage Skateboard Deck Target II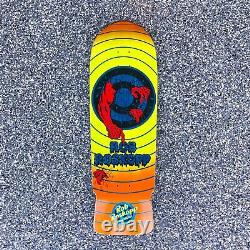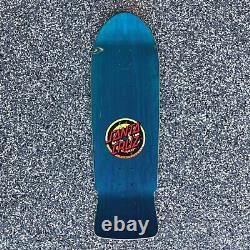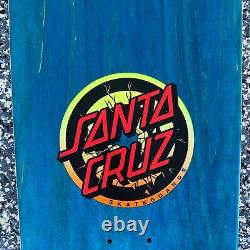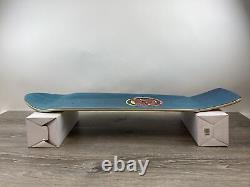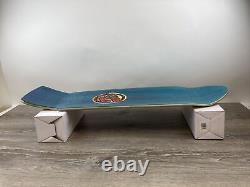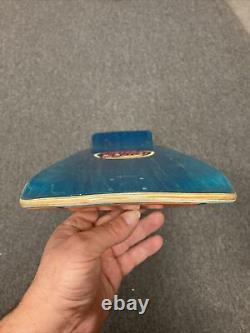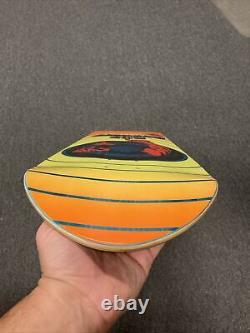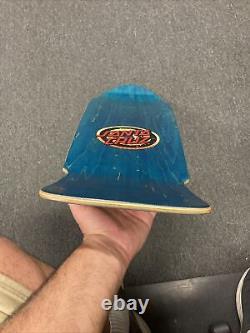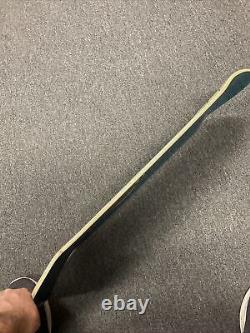 Rob Roskopp Reissue Target II. Original Artwork By Jim Phillips. Re-issue of the Roskopp "Target II" deck from originally released in the mid 1980s. The graphics are by the legendary artist Jim Phillips as are most classic SC decks. This is my favourite colourway of any Target reissue so far.
The fade works really well with the rings on the target. It is the same shape & graphics as the 80s original but has been slightly modernised so as to be a better skater deck - longer & steeper nose. It has a medium/deep concave, a longish kicked nose and a steep tail. Rob Roskopp Reissue Skateboard Deck. 5.5" Nose; 7.25" Tail; 15 WB. Drilled For New Hole Pattern Trucks. Width Over Front Truck: 8" Width Over Rear Truck: 9". Measurements - Width: 10" x Length: 31.4". Material - 7-Ply Maple Construction.

---